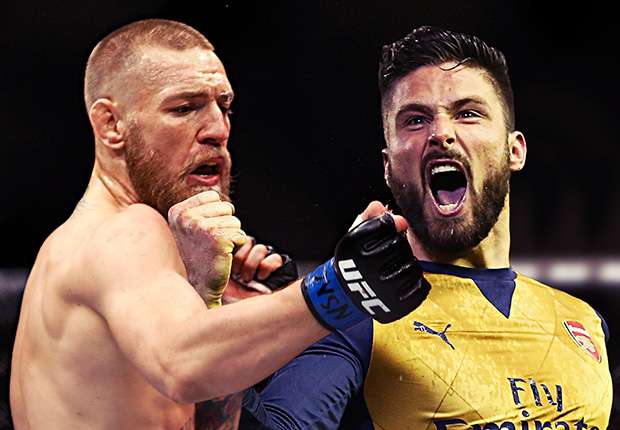 Despite never dipping his toe into MMA, Arsenal striker Olivier Giroud has challenged UFC champion Conor McGregor to a showdown in the famous octagon. Talk about a baptism of fire.
Giroud is well versed in throwing his weight around on the pitch, using his frame to make life awkward for opposing defenders. But this would be a different beast altogether.
McGregor, friend of Cristiano Ronaldo, currently holds the UFC Featherweight belt with a professional record of 20 wins to three losses.
To be fair to the Frenchman, though, he put a disclaimer in. Ensuring not to rattle the Irish fighter, Giroud casually brushed off the chances of him putting up a fight.
"Maybe 10 seconds?" Giroud responded when asking how long he could stand up to McGregor.
"I have never been in a cage before fighting UFC before. It would be nice to try so McGregor when you want.