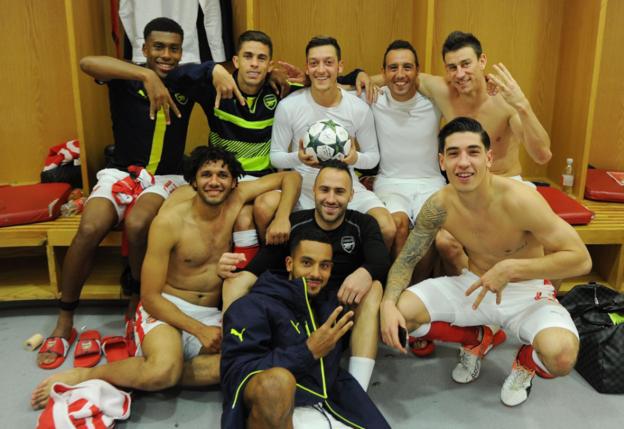 Rio Ferdinand has suggested Mesut Ozil was wrong to pose in a post-match dressing-room picture with his team-mates, despite the German midfielder having just scored his first-ever hat-trick.
Arsenal playmaker Ozil posted a photo of him celebrating his treble with the likes of Theo Walcott, Laurent Kosielny and Alex Iwobi, with the 28-year-old having netted three in the 6-0 win over Ludogorets.
But Ferdinand wasn't too impressed with Ozil's decision to show off the image on social media, insisting that he would save those sort of celebrations until he had his hands on some silverware.
He told BT Sport: "I have said it before, I wouldn't be doing that until I have got my hands on a trophy.
"If that is what the boys want to do... it's a new age."
Ex-Manchester City defender Richard Dunne added: "It's great when you win something but not a group stage in a competition.
"Arsenal have always been undone by not winning trophies."
The Gunners currently lead the way in Champions League Group A, ahead of second-placed PSG on goal difference.