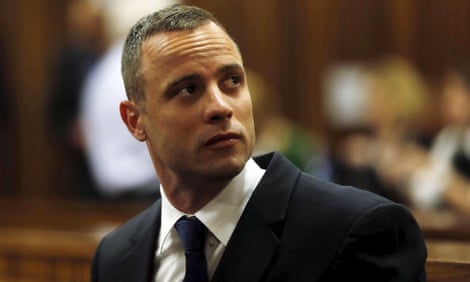 Oscar Pistorius was secretly freed from prison to join his family for a memorial service for his grandmother - prison bosses have confirmed.
The 29-year-old killer was allowed to travel to a boutique hotel under armed guard for four hours after being given 'compassionate leave'.
But the move has sparked criticism in South Africa that the disgraced Olympian is being given special treatment due to 'white privilege'.
Pistorius is serving a six-year jail term for the murdering girlfriend Reeva Steenkamp in his home in Pretoria.
The sprinter - known as the 'Blade Runner' - is considered a 'low risk' inmate at Kgosi Mampuru jail and was deemed eligible for the temporary release.
Pistorius attended a service in celebration of Gerti Pistorius's life - he was one of her 26 grandchildren.
But critics said the same treatment would not have been afforded to other prisoners.
One woman, Zamachibi Mthabela, wrote online: "It's so nice being a white male murderer in South Africa."