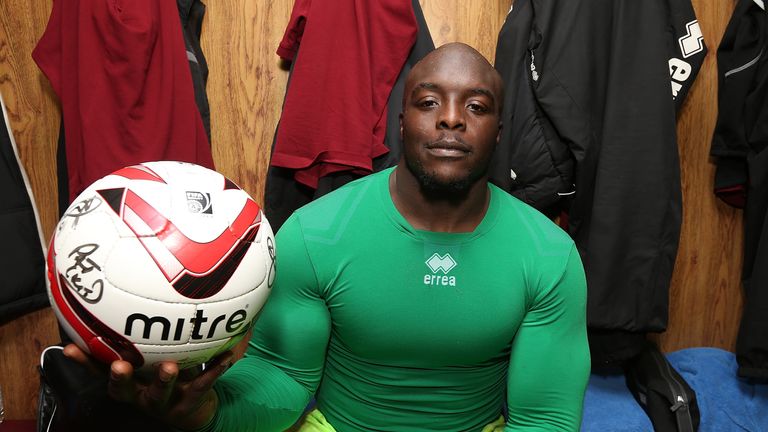 Wycombe Wanderers star Adebayo Akinfenwa - AKA 'The Beast' - has thrown down a FIFA 17 challenge to anyone who thinks they're good enough.
Speaking exclusively to Mirror Football at the FIFA 17 launch inside the London Stadium, the former Swansea City striker declared he's "the best in the world" at the EA football game.
When asked how much of a beast he was at FIFA, he replied: "Look, I'm the best in the world. I won't lie.
"I'm throwing down the challenge: if you're bad enough come play me - I'm ready, willing and waiting."
Mirror's Thomas Bristow then asked the question on everybody's lips: who should take Bayo's place as the strongest player on FIFA when the big man eventually retires?
"Funny you say that," said Akinfenwa. "I'm going to do a series where I find the next beast."
"So we can see who, when I retire - cause that's the only way they're going to get the crown - we're going to see who the next beast is."
Akinfenwa also revealed he always plays as the team he works for - unless his opposition is really good. This means when The Beast isn't Wycombe he's using the pace of Bayern Munich.
Celebrating while playing FIFA was also a matter of discussion. Asked whether he gloats or not after scoring, Bayo was pleased to announce he GLOATS.
The 34-year-old was more than happy to demonstrate his go-to dab on camera.
Source: Mirror