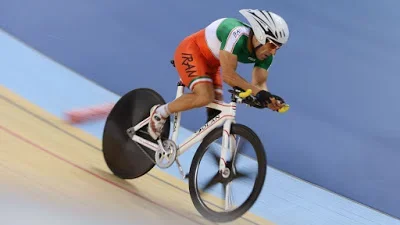 An Iranian para-cyclist, 48-year-old Bahman Golbarnezhad died Saturday after a crash during a race at the Rio Paralympics.
The crash took place in a mountainous part of the race's course, which are the same circuits also used in the Rio Olympics.
He initially survived the crash and received treatment at the side of the road but had a Cardiac arrest on his way to the Paralympics' athlete hospital.
The International Paralympic Committee said he was rushed to a Rio hospital where he died, it also said it would launch an investigation into the circumstances of the crash.
The IPC President Philip Craven added in a statement: "This is truly heartbreaking news and the thoughts and condolences of the whole Paralympic Movement are with Bahman's family, friends, and teammates as well as the whole of the National Paralympic Committee of Iran".
The Iranian flag was lowered to half-mast in the Paralympic Village and there will be a moment of silence during closing ceremonies on Sunday.