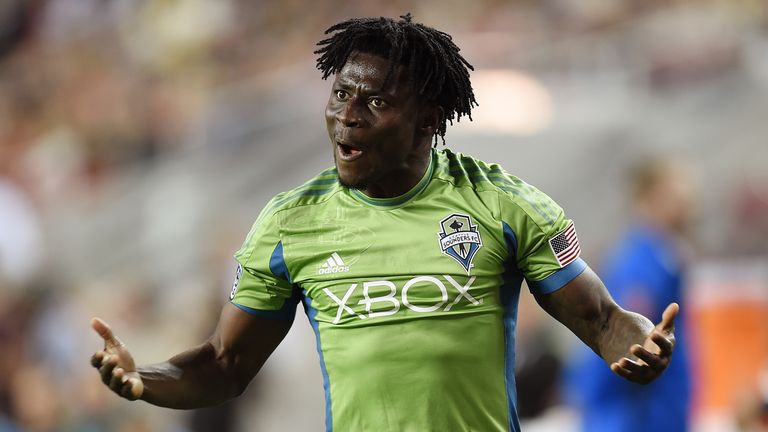 Shanghai Shenhua forward Obafemi Martins apparently needs to maintain his yard of pace as he approaches the peak of his career with a sassy 301 kilometre per hour new ride, the 2017 Bentley Bentayga which is worth $281,170.
Martins has netted nine times in 17 appearances for the Shanghai club since joining them from MLS side Seattle Sounders in February, making him the second top scorer for the Hongkou stadium outfit after Sengalese Demba Ba this year.
The 31-year-old's latest ride complements his speed on the ball with acceleration from 0-60m in 4secs.
Bentley Bentayga is also the first to receive Bentley's new twin-turbo W12 engine with a 8-speed automatic transmission that drives all four-wheels.